[5/7/16 UPDATE] We sold out of the minis and won't be restocking, but the new expanded versions are available in the shop and on Amazon.com.
Our team has spent the last several months planning, developing, designing and testing a product that would help you enrich your life. And today, we're thrilled to introduce you to the all-new AC ToolBook!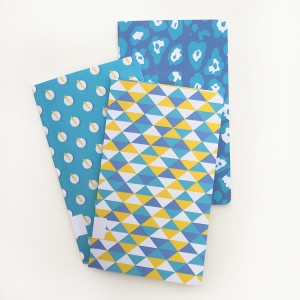 The AC ToolBook applies Dr. Bert's DIET (Did I Enrich Today?) principle, which emphasizes the fact that a healthy diet includes the steady intake of much more than just food. A truly healthy diet includes stimulation for the mind, activity for the body and engaging social connections. A healthy diet also includes a steady supply of meaning, challenge, play, variety and novelty. The ToolBook is designed to help you enrich your life through the intake of healthy portions in all of these areas. If you're working to lose weight, the AC (appetite correction) and tracking
components can help with that kind of diet, too!





What's inside?
Each ToolBook measures 4" x 6.75" — perfect for purse or pocket. But don't let the compact size fool you. Inside, each ToolBook is chock full of helpful pages designed to keep you on track:
Quick Checklist and AC Toolkit Page to remind you to start your day out right
Goal Posts Page to record short- and long-term goals
31 Dayspreads to plan and track your day
Must-Do/Want-To-Do Space for sticky notes
Notes Microjournal
Radar Plots to quickly evaluate your DIET intake for the day
Looking Back/Looking Forward pages to encourage you to take stock of your last 10 entries
Notes pages to provide space for you to add notes to your daily entries
Tracking page to record up to three things you'd like to track (such as weight, steps, calories, spending, or any other value)
Checklist page to fill in any activities you want to remind yourself to do as part of your daily routine
Why paper?
The ToolBook is paper rather than a smartphone app because in five, ten or twenty years you may want to look back at your ToolBook(s) as you would a journal or diary. You'll have no trouble reading notes on paper, whereas data stored in a smartphone app may be lost the next time you replace your phone or switch apps.
Order a single or 3-pack!
Simply go to shop.bertherring.com and choose a single ToolBook in your favorite style, or a 3-pack that includes all three available styles.
Check it out and let us know how you're using your AC ToolBook in the comments below.